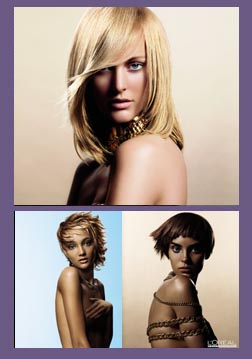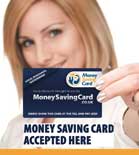 Gavin's Hair Studio. Celebrates Twelve years plus of excellent Hairdressing Service
Located in Farm Road Frimley, Gavin offers clients a warm friendly welcome. Ample free Parking is available just outside.
Gavin and his team of experienced stylists offer a professional service for cutting - styling and colouring. Our clients are offered the best in Hair treatments, using LíOreal and Tigi products.
As an LíOreal professional salon, Gavinís hair studio offer L'Oreal INOA, the ammonia free, colour . INOA ammonia-free and odourless permanent hair colorant that brings a new sensory experience to hairdressers and clients alike. It is designed for greater scalp comfort and helps protect hair quality from root to tip.
Services include Tints, Foils, Restyle, Colouring, Cut /Blow Dry, Perms, Hair Up, Permanent Waving, Brazilian Blow Dry or Brazilian Blowout, Shampoo & Set also Men's Cut- style- shoe shine.
Gavinís Hair Studio is L'Oreal Professional Salon and a Racoon Hair Extension appointed salon, The celebrityís number one choice when it comes to hair and with Racoonís bespoke extension hair care range and as Surrey Hair Extensions Specialists with our new Spanish and Russian hair range, you can be reassured that you are investing the best possible care, not only into your extensions, but your natural hair too.
Twelve year anniversary offers Plus Loyalty scheme earning points to redeem on Hair Styling Treatments. Recommend a Friend and each receive £10 off next visit.
Discounts of 25% for NHS workers Mondays 15% Thursdays
Plus a THREE FOR THE PRICE OF TWO OFFER FROM GAVIN

The studios extensive range of products allows you to keep your hair looking and feeling salon fresh. So whether you require a sexy new style for a special occasion or just fancy a change, Racoon can transform not only the way you look, but the way you feel too. Phone Gavin or Becky on 01276 670200 to book a Free no obligation consultation.

Over 60ís can now book at reduced prices on Mondays 9.30am to 4pm and Wednesdays 9am to 6pm. Plus Over 50's Hair Styling and Colouring offers every Wednesday.
Gavinís Hair Studio 15 Farm Road Frimley, Tel 01276 670200 is open Monday 9.30 am - 4pm, Wednesday 9am - 6pm,Thursday 9am to 7pm, Friday 9am-7pm, Saturday 8.30am - 4pm.
Bookings also taken for weddings and special occasions at your own venue.