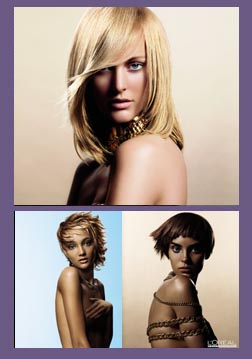 Tints, Foils, Restyle, Colouring, Cut Blow Dry, Perms, Hair Up ,Permanent Waving ,Shampoo & Set, Racoon Hair extensions
also Men's Cut, style, shoe shine-

Gavin's Hair Studio 15 Farm Road Frimley Camberley Surrey
GU16 8TH Tel 01276 670200 E Mail






Special Offer Buy Gavin's Cut and Blow Dry Vouchers
Buy THREE Pay For TWO
buy more and pay less - Use yourself or give as a gift.
One Cut and Blow Dry Voucher £33 (save £9 on salon price)
Two Cut and Blow Dry vouchers £64 (save £20 on salon price)
Three Cut and Blow Dry vouchers £86 (save £40 on salon price)
Buy online today and save!
- Includes FREE conditioning treatment
Phone for appointment and bring your online reciept to the first appointment.Vouchers can also be bought by phoning .us on 01276 670200 or visiting the Salon.
Easy and secure to buy.
Vouchers Can be collected from Salon if Giving as gift
Please use form and phone to arrange collection time
Give a Gavin's Hair Studio Gift voucher
Choose from £10 £20 £30 £50 or £80


At Gavin's Hair Studio we use all the latest technology
including the two market leaders in hairdressing L'Oréal and Tigi
Top fashion colours by L'Oréal - Hair treatments by Tigi and Extensions by Racoon.
Our extensive range of products allows you to keep your hair looking and feeling salon fresh. So whether you require a sexy new style for a special occasion or just fancy a change. Racoon Hair extensions can transform not only the way you look, but the way you feel too.
Book a FREE consultation today with your local Racoon Hair Extensions specialists
Gavin's Hair Studio, Farm Road, Frimley.GU16 8TH Tel: 01276 670200
Copyright © 2009-2018 Gavin's Hair Studio