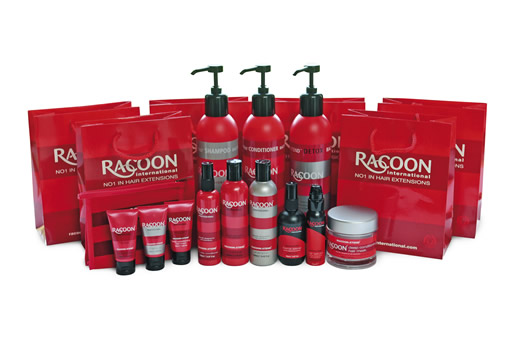 The Racoon-Xtend award-winning product range is designed to work in harmony with Racoon International hair extensions and keep your client's natural hair also looking salon fabulous. Racoon-Xtend products are specially formulated to cleanse, condition and maintain hair.
Shampoo
A gentle cleanser enriched with natural extracts to cleanse hair and scalp
Conditioner
Specially designed to nurture and moisturise hair
Everyday Conditioner
A leave-in conditioning spray to instantly re-condition hair
Deep Conditioning Mask
An intensive conditioning treatment, leaving your hair revitalised
Thermal Defense
Protects hair when styling with hot tools
Hair Serum
Gives your hair a silky feel with a wicked high gloss shine
Pamper Kit
Stylish Cosmetic Bag containing a mini Shampoo, Conditioner and Deep Conditioning Hair Mask
Brushes
The award winning Racoon-Denman brushes have been specially designed for use with hair extensions. The widely spaced, fine bristles and softer than normal cushion protect the bonds and allow the brush to run through the hair at the roots without snagging the bonds.
Combs
The Racoon-Denman combs are perfect for use on wet hair. You should never use a brush on Standard Deepwave or Standard Softwave making Racoon-Denman combs ideal for everyday use.